Used Capital Equipment for Sale or Lease
We are your source for selling, buying and leasing used capital equipment. Our team has extensive knowledge of the printing and capital equipment industry and maintains close relationships with banks & financial institutions to find pre-owned and repossessed equipment at liquidation prices.

Buying used capital equipment allows you to upgrade your machinery or expand your manufacturing capabilities at a significantly lower cost. You can save even more money by selling us your used equipment in exchange for a newer model from our used equipment inventory.
Pre-Owned Equipment at Affordable Prices
Our inventory of pre-owned industrial equipment is constantly changing and includes end-of-lease and repossessed machinery at affordable prices. Browse our current inventory of used equipment for sale to find the products that meet your requirements. If you are unable to find a specific item on our site, please
contact us
! We will work with you to find pre-owned equipment that suits your budget and needs.
In addition to offering capital equipment for sale, we provide rigging and moving,
service and repair
for printing and converting equipment. If you are planning to relocate your operation or need equipment moved, learn more about our turnkey
rigging and transport solutions
.
Counterweight Forklift Rentals
For CNC machines, web presses, and any other heavy machinery, the Toyota Hoist 40/60 forklift provides the perfect moving solution. With an additional boom attachment, this counterweight forklift is also ideal for machinery that, because of its clearance underneath, can't be lifted by a standard forklift.
FORKLIFT RENTAL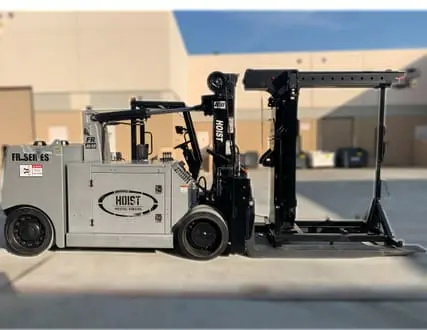 Featured Equipment for Sale
Our list of
featured capital equipment
is updated weekly and all items are
priced to move. Browse our current selection pre-owned capital equipment
and subscribe to our e-blasts to receive notifications when new items are
being offered for sale.
TODAY IS YOUR LUCKY DAY!
Do You Have Pre-Owned Equipment
to Sell or Trade?
Asset Liquidation is an expert at selling and buying
used capital equipment, whether it's a single item or
an entire plant of machinery. We maintain a custom database
with end-users worldwide and provide up to date market
evaluations to get you the best offer possible.
Contact us to learn more about selling your used capital
equipment or to request an equipment evaluation.
SHOW US!
Buying Capital Equipment for Industrial and Printing Operations
We can assist you in buying or leasing pre-owned capital equipment that will meet the increasing needs and demands of your business. We acquire prepossessed and end-of-lease equipment from banks and end-users worldwide and carry a variety of printing equipment, CNC machines, forklifts, and more. Browse our current inventory for used capital equipment that suits your needs.
CHECK IT OUT!
//= tep_get_content_block('buy_sell_printing_equipment_'.$language) ?>
Buying and Selling CNC Machines
We offer a diverse inventory of used horizontal, vertical, and flatbed CNC machining equipment for sale and for lease including CNC mills, CNC lathes, drills and spindles, welders, lasers, and more. If you are unable to find the used CNC machine that meets your requirements, contact us and we will help you locate the right item and the right price.
Are you interested in selling your pre-owned CNC equipment? Complete our online form and one of our team members will get back to you within 24 hours.

VIEW MACHINES!
Buying and Selling of Forklifts
Our inventory of repossessed and pre-owned forklifts is constantly changing and includes electric pallet jacks, reach forklifts, electric forklifts, propane forklifts, manlifts, and related industrial equipment. We specialize in selling used forklifts and other capital equipment at low prices and will work with you to find the equipment that meets your requirements. Complete our equipment purchase form for more information.
If you have a used forklift to sell, fill out our form and someone will contact you to set up an evaluation and inspection.

VIEW FORKLIFTS!
Capital Equipment Service and Repair
We have top-notch technicians nationwide to work on printers, presses, cutters, folders, stitchers, CNC machines, forklifts and more. Our Service/repair technicians are far less costly when compared to factory technicians and provide a variety of services including:
Deinstallation
Analyzing
Equipment rebuilds
Reconditioning older equipment
LET'S FIX IT!
Rigging and Transportation Services for Capital Equipment
ALI provides you with the assurance that your rigging needs are met quickly and safely. Whether it's one piece of equipment or an entire plant, we can make it happen. We offer the best prices in the industry when it comes to disassembly, transport and reassembly of capital equipment and offer turnkey services to meet all of you rigging and transporting needs.
LET'S MOVE...
Featured Manufacturers
Registered and Trademarked